Legal matters can be complicated. At Camden Valley Lawyers we provide our clients with quality legal services, at competitive rates.
Rather than a stuffy formal approach, we prefer to meet our clients in a more relaxed environment. We welcome home visits and can meet with you in the comfort of your own living room or, for our busier clients, we are happy to meet electronically. No matter how we help you, your confidentiality is assured.
We aspire to build local connections and to meet the legal needs of the people in Camden and the greater Macarthur region - from Campbelltown to Ingleburn, Leppington to Narellan, Camden to Picton.
As your local solicitors, our aim is to become your family's trusted legal advisors and to provide reliable and straight forward advice. If you are searching for a solicitor you can trust and rely on, then Camden Valley Lawyers should be your first stop.
Call Ingrid Boon at Camden Valley Lawyers today. Take advantage of our 20-minute obligation-free consultation to see how we can help you!
---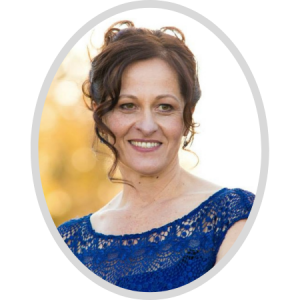 Ingrid Boon Principal Lawyer
Our principal lawyer, Ingrid Boon, is a qualified, experienced and dedicated local lawyer.
Starting in the legal industry in 1986 as a secretary, she went on to study law with the Legal Profession Admission Board whilst working as a law clerk. She thereafter earned her Post-Graduate Diploma in Legal Practice with the University of Technology and was admitted to practice law in August 2009.
Ingrid has been in general practice ever since working on a broad range of matters including business and commercial, debt recovery and advice, conveyancing and property law, wills and estate planning, estates – grants, administration and disputes.
Ingrid has established herself in the Macarthur region and takes pride in providing her clients with effective solutions and quality legal advice. She is dedicated to helping her clients protect their interests, and has the ability to help you understand complex legal concepts. She will guide you through every step ensuring you can make well-informed legal decisions.
Whether you need a simple will or want to set up a testamentary trust, whether you're wanting to appoint an attorney or buy a house, if you've been appointed as executor of a loved one's estate or left out of a will, if you're entangled in a dispute and need someone to defend your rights, or simply need some advice and peace of mind – Ingrid can represent you and advise on how best to protect you, your family, your property and business.

---
What it Means to Work with a Camden Lawyer
Taking our name from the same place we call home; Camden Valley Lawyers are here to serve Camden and the Greater Macarthur community. The role of a
Camden lawyer
is to promote just and fair legal representation and carries with it a responsibility to advise and act on behalf of those who may not be knowledgeable in the law.
---
What You Can Expect from Camden Solicitors
At Camden Valley Lawyers, we approach our clients with respect and trust in mind, as we attempt to foster professional relationships through good communication. By having our experienced lawyer see to your legal issues or disputes with an unwavering drive, you will not have to wonder about who is on your side. We advise on:
Wills: it is important to establish by a will who you want to inherit your estate. Our experienced lawyer understands succession law and will advise and draw up your will documentation in your best interests.
Will disputes: When a relative bestows their assets onto others via a will, unfortunately it can sometimes become a contentious issue amongst family or friends leaving relationships in tatters. Our experienced lawyer can effectively mediate and deal with these types of disputes when they arise.
Powers of Attorney and Guardianship appointments: You can appoint someone you trust to take care of your financial and legal matters including medical consent, if or when you are no longer able to do these things for yourself. Let our experienced lawyer guide you through any concerns you may have about appointing an attorney or guardian, who you should or should not appoint and why, and the extent of those powers.
---
Related Services That We Provide in the Camden Valley
Because we take our duty to act in your best interests seriously, you will never have to worry about our commitment to your cause. We listen. We consider all of your circumstances so we can provide you with sound and relevant advice. Some of our other services include:
Estates: In the event of a close relative or friend passing on, it can be extremely difficult to multitask personal and legal matters. We will take on the legal work enabling you to focus on family. We have the skills and experience to draw up applications for probate and letters of administration. Whether it is a complex estate or straight forward, we will prepare the application, manage administrative matters and undertake distribution.
Property, Conveyancing and Business matters: Buying, selling or leasing; residential or commercial property; small to medium sized businesses, our experienced lawyer can advise you in relation to a myriad of transactions and issues. From helping you understand the contract, negotiating with the other parties, verifying your identity, undertaking the electronic transaction, and stamp duty applications. We guide you from the first step to the final transaction. By consulting with our capable and experienced lawyer, you will be in good hands.
---
About Our Solicitor in Camden, NSW
We attempt to create a comfortable environment for our clients by avoiding unnecessary formalities, creating opportunities for you to be heard and explaining complex legal concepts in plain English. This ensures that we can clearly communicate with our clients so they can make well-informed decisions and support them through all their legal issues. Next time you require legal advice or representation, be sure to
contact
Camden Valley Lawyers. By placing our clients at the centre of our operations, you will not be left in the dark.